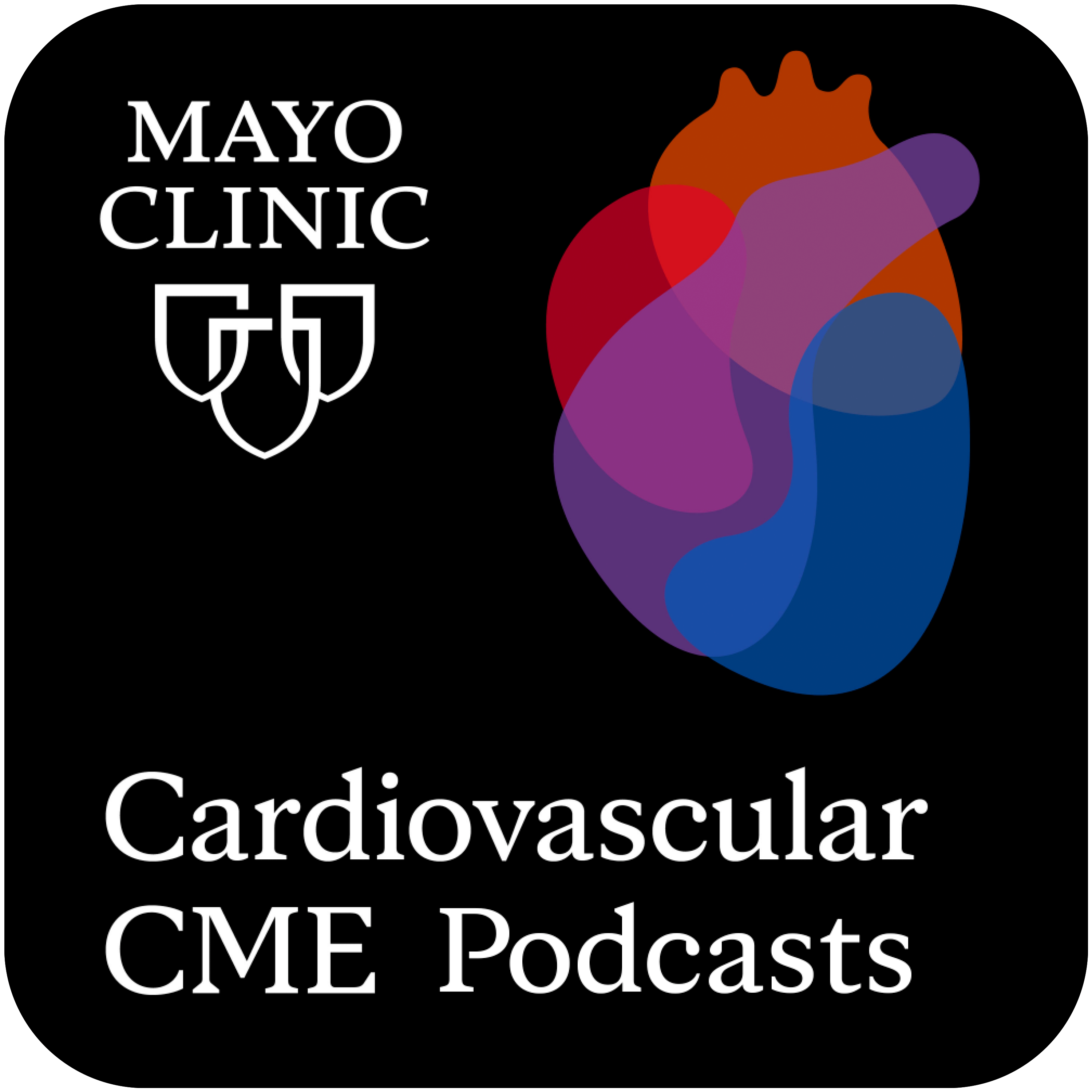 The Cardiovascular CME podcast is a new educational offering from Mayo Clinic, featuring content geared towards physicians, physician assistants, and nurse practitioners who are interested in exploring a multitude of cardiology-related topics. Tune in and subscribe to explore today's most pressing cardiology topics with your colleagues at Mayo Clinic and gain valuable insights that can be directly applied to your practice. No CME credit offered for podcast episodes at this time.
Episodes
Thursday Sep 01, 2022
Thursday Sep 01, 2022
Improving ECG Literacy
Guest: Adrian Baranchuk, M.D. (@adribaran)
Hosts: Anthony H. Kashou, M.D. (@anthonykashoumd)
Learn through this podcast what recommended teaching methods should be applied to ECG interpretation in learning this skill. Is there any value of continual medical education in ECG and what is the role of digital platforms in ECG Education? Learn also the benefits of ECG Books and what the International Society of Electrocardiology (ISE) -Young Community can do for learners of ECG?
Joining us today to discuss Improving ECG Literacy is Dr. Adrian Barnachuk, professor of medicine at Queens University in Kingston, Ontario, Canada. He serves as the editor-in-chief of the "Journal of Electrocardiology and "JACC" in Spanish. He is the past president of the International Society of Electrocardiology, the current vice president of the The International Society for Holter and Noninvasive Electrocardiology, and he's the president-elect of the Interamerican Society of Cardiology. His contribution to the medical field is undeniable by anyone, with more than 600 authored medical articles, 57 book chapters and counting, and 10 books.
Specific topics discussed:
What teaching methods should we apply to teach ECG?
Any value of continual medical education on ECGs?
What's the role of digital platforms in ECG Education?
Why did you create the ISE-Young Community…what is it? How young colleagues or residents can join?
Any value of new ECG books these days?
Connect with Mayo Clinic's Cardiovascular Continuing Medical Education online at https://cveducation.mayo.edu or on Twitter @MayoClinicCV and @MayoCVservices.
Facebook: MayoCVservices
LinkedIn: Mayo Clinic Cardiovascular Services
NEW Cardiovascular Education App:
The Mayo Clinic Cardiovascular CME App is an innovative educational platform that features cardiology-focused continuing medical education wherever and whenever you need it. Use this app to access other free content and browse upcoming courses. Download it for free in Apple or Google stores today!
No CME credit offered for this episode.
Podcast episode transcript found here.